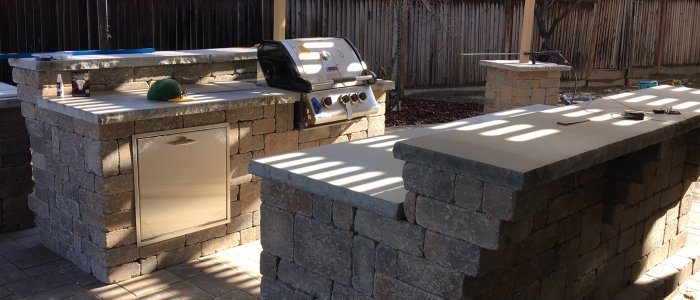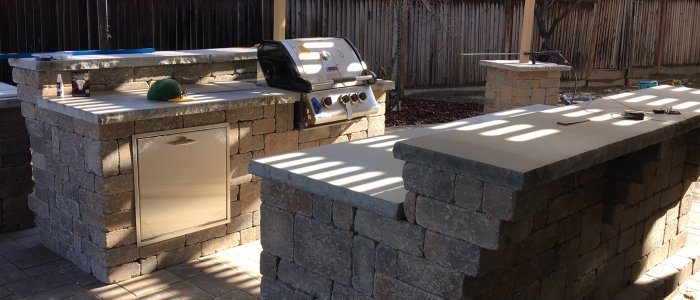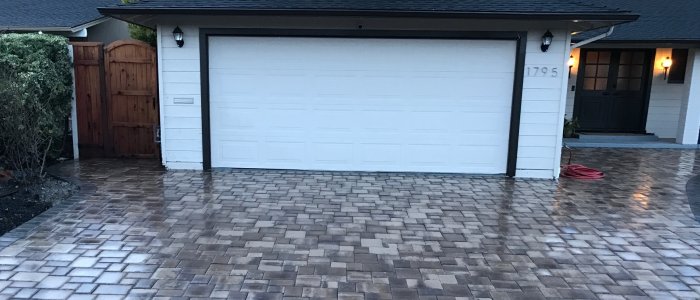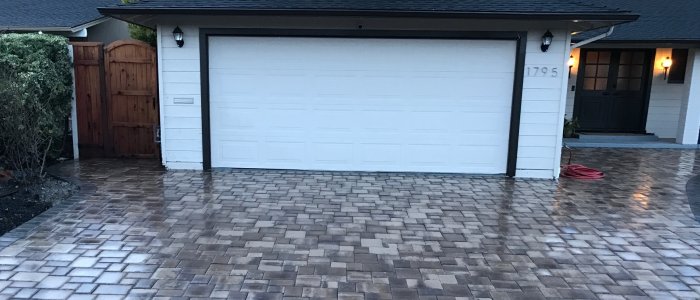 Are you looking to transform your outdoor space into a stunning oasis? Look no further than Smartscaping, the leading hardscaping contractors in Kensington, CA. With our expertise, attention to detail, and commitment to exceptional craftsmanship, we turn ordinary spaces into extraordinary outdoor living areas.
Hardscaping is an essential element of any landscape design, providing both functionality and beauty. As experienced hardscaping contractors, we specialize in a wide range of services, including concrete paving, outdoor kitchen installation, and retaining wall construction. Our team of skilled professionals is dedicated to delivering high-quality results that exceed your expectations.
Concrete Paving Contractors in Kensington, CA:
If you're in need of professional concrete paving services in Kensington, CA, Smartscaping is the name you can trust. Whether you require a new driveway, patio, or walkway, our concrete paving contractors have the expertise to bring your vision to life. We utilize the latest techniques and top-grade materials to create durable and visually appealing concrete surfaces that enhance your property's curb appeal.
Outdoor Kitchen Contractor in Kensington, CA:
An outdoor kitchen is the perfect addition to your backyard, allowing you to enjoy cooking and entertaining in the fresh air. At Smartscaping, we are your premier outdoor kitchen contractors in Kensington, CA. From design concept to installation, we work closely with you to create a customized outdoor kitchen that suits your style and needs. Our team combines functionality, aesthetics, and superior craftsmanship to build a remarkable outdoor cooking space where memories are made.
Concrete Driveway Contractors in Kensington, CA
Are you seeking top-tier concrete driveway contractors in Kensington, CA for your home improvement project? Look no further! Our team of dedicated driveway contractors specializes in providing premium concrete driveway services in Kensington, CA that exceed expectations. With years of expertise in the industry, we ensure flawless installations, repairs, and maintenance to enhance your property's curb appeal and durability.
Our concrete driveway contractors are skilled, licensed, and equipped with cutting-edge technology to handle projects of any scale. Whether you need a new installation or a seamless repair, our experts deliver unparalleled results every time. Don't compromise on quality; choose our trusted concrete driveway services for lasting elegance and functionality. Contact us today for a free consultation and witness excellence in action!
Retaining Wall Contractor in Kensington, CA:
If you're dealing with sloped terrain or erosion issues on your property, a retaining wall can provide stability and enhance the overall landscape design. At Smartscaping, our retaining wall contractors are skilled in constructing sturdy and visually appealing walls that blend seamlessly with your outdoor surroundings. With our expertise in material selection, design, and installation, we ensure that your retaining wall not only serves its purpose but also adds an attractive element to your landscape.
Why Choose Smartscaping?
Expertise: Our team of hardscaping professionals possesses extensive knowledge and experience in all aspects of hardscaping, ensuring exceptional results.
Customized Solutions: We understand that every client has unique needs and preferences. We work closely with you to create tailor-made hardscaping solutions that reflect your vision.
Quality Craftsmanship: We take pride in delivering top-quality craftsmanship in every project we undertake. Our attention to detail and commitment to excellence are evident in the finished results.
Customer Satisfaction: Our primary goal is your satisfaction. We strive to exceed your expectations by providing exceptional service, open communication, and timely project completion.
At Smartscaping, we are passionate about creating outdoor spaces that are both functional and visually stunning. Whether you require hardscaping, concrete paving, outdoor kitchen installation, or retaining wall construction services in Kensington, CA, we have the expertise and dedication to bring your dream outdoor space to life. Contact us today for a consultation and let us turn your vision into reality.