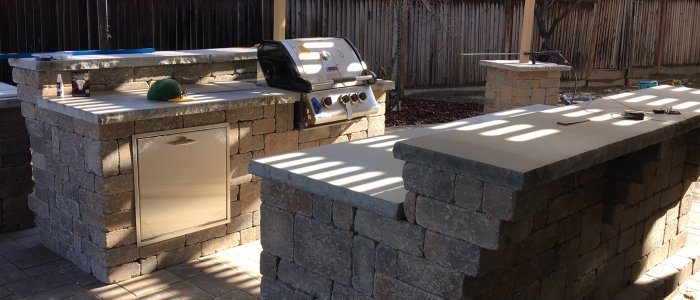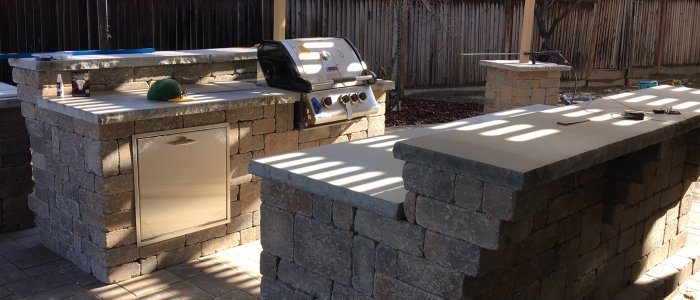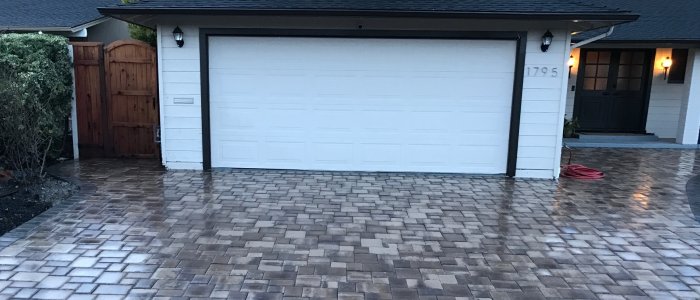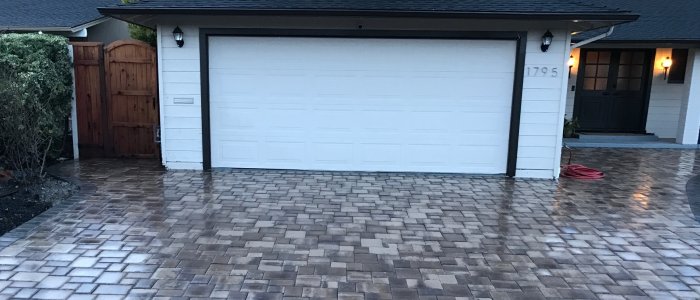 Hardscaping Contractor in San Ramon CA
Your outdoor living area is a beautiful extension of your home and should complement as well as improve the overall look of your home exterior. A spectacularly landscaped front yard can boost the curb appeal of your home by a great extent.
Though it's such an important investment before you embark on a landscape installation or renovation, you should make the best choice for your situation. Generally, hardscapes are the non-living, permanent fixtures in the entire landscape like walkways, outdoor lighting, retaining walls, edging and borders and patios.
In short and simple words, hardscaping is like a bone that creates texture and gives your landscape an overall sense of design and purpose. On the other hand, softscapes are the living elements like trees, flower, shrubs, etc that put flesh on the bones of your outdoor décor. Getting the right hardscape feature can transform your undefined backyard into an extraordinary outdoor living space reflecting on your personal lifestyle and requirements.
Creating exceptional outdoor design that is beautiful and functional calls for a professional hardscaping contractor in San Ramon CA. At Smartscaping, our expert hardscaping contractors have ability to interpret your preferences into a one-of-its-kind outdoor living that you'll love for more years to come. Contact our hardscaping contactor in San Ramon CA today and let us get your project started.
Paving Contractors in San Ramon CA
Apart from hardscaping, we have certified paving contractors in San Ramon CA. Properly trained enough in installation of different types of pavers; our clients take advantage of our expertise and experience. We are dedicated to finish paving projects as soon as possible without compromising on quality of work.
Every paving contractor in San Ramon CA in our team uses only the industry-standard installation techniques and methods to deliver you with reliable and durable structures. If you need help with paver driveways, rest assured that they can withstand heavy vehicle traffic and extreme weather conditions effortlessly.
In fact, you don't need to stress about settling pavers or cracked units as they are installed as per the industry standards. Smartscaping's expert paving contractors have already built a comprehensive range of hardscaping elements for many residential and commercial premises. Feel free to contact our paving contractors in San Ramon CA.
Outdoor Kitchen Contractors in San Ramon CA
Having an outdoor kitchen built into your yard allow your home get connected to the beautiful outdoors. This makes for a gorgeous looking space for you and your family to enjoy. When you count on professional outdoor kitchen contractors in San Ramon CA, we'll really make it into a thoroughly delightful experience for whoever you invite over.
Our expert outdoor kitchen contractors in San Ramon CA are ready to help you realize the importance of your yard and build the outdoor kitchen space of your dreams. With a keen eye on every detail, we will leave you a space that is both functional and beautiful in every aspect.
Working closely as per your vision, our outdoor kitchen specialists capture and recreate the essence of your home, yard and family. For aesthetically appealing outdoor kitchen, contact us as soon as possible and let's get started!
Expert Concrete Driveway Contractors in San Ramon CA
When it comes to reliable concrete driveway contractors in San Ramon CA, look no further! Our team of experienced driveway contractors specializes in top-notch concrete driveway services in San Ramon CA, delivering exceptional results that withstand the test of time. From initial design to flawless execution, we prioritize customer satisfaction at every step. As trusted experts in the field, we take pride in delivering durable and visually appealing driveways, tailored to suit your specific needs. Don't settle for less; choose our concrete driveway contractors in San Ramon CA for unparalleled craftsmanship and unparalleled service.